With
ESWC
coming up on Sunday, we've kept most other changes in the game to a minimum. These new heroes will be enabled in Captains Mode after the tournament is over but are available for regular use in Matchmaking. You can root for your favorite team over at
Gosugamers
for a chance to win a beta key.
We've also added the ability to Pause the game. Each player can currently pause the game 3 times, and as always we'll iterate over the ruleset as you guys test the feature and get us feedback.
Misery loves company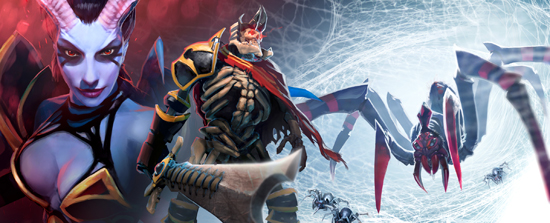 Now that you've got some practice against Riki, you're ready to carry a gem against Broodmother. Who better to carry it than Skeleton King? And if you have a King, you need to have a Queen.